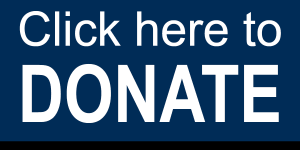 As you are aware, from November 12-17, Venice experienced the second worst flood in its recorded history. More than 85 percent of the city flooded causing immense damage to its cultural and historical heritage and to its homes and businesses. We in the Italian American community are tied in prayer and spirit with our Italian family members who are now frantically trying to salvage homes, businesses, archival documents, and historical and cultural artifacts.
Even as the impact of the flooding fades from the headlines, the aftermath remains nearly insurmountable. This crisis is far from over. Once again, we must take up the leadership role to raise funds and awareness so that support of long-term relief efforts are not lost in the rush of new news and waning attention spans.
In 2012, many organizations throughout the Italian American Community united to create www.ItalianAmericanRelief.org, a different type of relief effort for the Italian American community. Our goal then, as it is today, was to provide an platform where individuals and organizations throughout the Italian American community could rally easily and quickly to a single cause. Since founding this relief fund, we have raised more than $8.8 million in the aftermath of earthquakes that tragically struck central Italy. We wanted to create a charitable relief program that gives all supporting groups equal billing, allows our community to come together altruistically and selflessly, and provides an efficient way to pool donations toward large-scale relief projects. Working together, we can produce a larger and more efficient impact helping those in need, allowing 100 percent of your fully tax-deductible contributions to go directly, now, to help save and restore irreplaceable masterpieces and artifacts of the art, culture, heritage and history of Venice.
As we did when earthquakes struck central Italy, we are currently working with Italy's Ambassador to the United States, Armando Varricchio, the Italian Embassy, and now the city of Venice to identify projects to support. Our goal is to send direct aid both in the near and long-term future. We will continue to update you as we learn more about the potential of specific projects. Meanwhile, we pray, for the sake of our friends in Italy, that we can continue to generate the same kind of generous and engaging support that we have seen over the past few years whenever Italy has needed our help.
Our Italian American Community can do a great deal of good in the coming days, and we hope you will be a part of this effort.
Please pass this link along to friends and family, and please join in our prayers for our Italian family.
CLICK HERE TO DONATE